Proper Roof Replacements in Ft. Worth and Arlington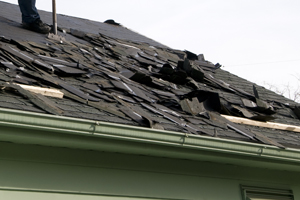 Added Value & Structural Integrity. Replacing your roof is a beneficial alternative to spending thousands on endless repairs and it will add value to your home.
Let us replace your Texas roof with an efficient, longer lasting material
Replacing your roof is probably one of the biggest investments to consider. An expense this large can become daunting when it comes time to search for the right price and the right company. That is why when you choose to work with RBC Roofing we combine both affordability and quality for every job.
Our honesty and integrity lie within our work, and we truly believe by advising customers to follow through with the proper upkeep of their roof will best help them avoid costly repairs and even unnecessary roof replacements. Our expert contractors can accurately determine the strength, stability and overall condition of your roof and be able to advise you on whether or not you need a full replacement.
We specialize in roof replacements all throughout Texas, including Ft. Worth, Arlington, Frisco and surrounding areas. Call us today for a free estimate in your area. We look forward to hearing from you!
Before and After
Before

After

Pecan Plantation re-roof

Insurance claim for hail damage

Before

After

This heavy duty dimensional shingle roof sustained hail damage in Arlington. We replaced it with the comparable Atlas product. The Gutter Helmet was covered by insurance as well and was replaced in bronze.

Before

After

Customer requested a new look with their new metal roof. Tan roof R-Panel was removed and replaced with blue R- Panel. Beige vertical buidling metal was replaced with white.

Before

After

Replaced dimensional shingle roof with Decra Shake stone coated steel roof. Decra is light weight and durable.

Before

After

This ranch managers house sits high atop a hill and is subjected to raging winds. The 3 tab roof couldn't handle the wind loads it was subjected to. We replaced it with Atlas Pinnacle, a dimensional shingle, in Weather Wood.
Replacing your roof is more cost-efficient than extensive repairs
If you have a roof leak and wood rot or either of the two, sometimes the damage is severe and become far too expensive to fix. Any damage done to your roof, whether it is from a storm, heavy winds, or just everyday strain, can rack up hefty costs, which is why total replacement is often times best.
Roof replacement is also more economical than re-roofing because you won't have to risk suffering from the old problems you used to have. By installing brand new materials, you are eliminating costly problem areas altogether and starting fresh, which means your roof can last throughout the duration of your stay in your home and even increase the value if you decide to sell it.
The many signs you may need a roof replacement:
Your shingles are broken, torn apart, coming off, buckling, cracked, or missing altogether
Your roof is beginning to leak into your home, creating warped spots in your ceiling
The shingles/tiles on your roof are discolored, missing, or just look worn down
The flashing on your roof is damaged
There are evident signs of wood rot and mold growing, allowing your roof to succumb to deterioration
Your roof is 25 years old or older
Products
Atlas is an innovative manufacturer of residential and commercial building materials that is dedicated to their customers. Founded in 1982, Atlas has grown into an industry leader and is featured in state of the art facilities around the world.
Atlas Roofing Shingles
Features Include:
Larger than most shingles
Impact resistant
Algae resistance backed by Scotchgard
Premier shingle designs
Double sealed
"Sweet Spot" nailing zone
Resists speeds up to 130 mph
Whirlwind Manufacturing has over 60 years of experience providing industry leading metal construction products. Whirlwind products offer the highest standards of durability and performance.
Whirlwind Metal Roofing
Whirlwind provides a variety of quality steel roofing options for residential and commercial purposes. Whirlwind roofing materials provide outstanding durability with a variety of design options to fit any need. Metal roofing options include:
Exposed fastener metal roof
Agricultural panels
Standing seam metal roof panels
Architectural panels
Residential panels
Choosing a roofing company you can always count on
You don't just want a contractor that has all the right certifications and licensing. While those licenses and certifications are important and crucial to the company's existence in the first place, reliability, credibility and the relationship you build with a company is far more important than anything. Here at RBC Roofing we pride ourselves on providing unmatched customer service and quality, reliable solutions. We want to work WITH you to achieve the best results you want, with a price you can afford and be satisfied with.
If you live in Mansfield, South Lake, Killeen, Carrollton, Denton, Waco, Lewisville or any other area in North Central Texas, call us today to schedule a free on-site inspection and detailed estimate for the cost of our services.
Looking for a price? Get a no cost, no obligation free estimate.